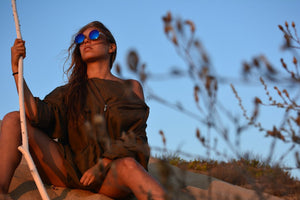 Raising our Vibrations: A full time job
Keeping our vibrations attuned to sane let alone Love feels like a full time job at the moment, yet it is essential in order to come to understand our selves and our creative capacity. We are creating our lives and the world in every moment and every situation.
Working in nature in varies locations (Wimborne, Sandbanks and Poole) There will be a choice of 2 sessions 1HR or 90mins: each will contain a space for us to open the space together, a verbal time, Nature time and an unfolding of what comes up.
How I experience my life is that when I get caught up in the fears, anger and frustrations of our world, my vibration lowers and I feel distortion, unease and pain.
Through years of study, practice, psycho education and mistakes, I have chosen to see these feelings, feel these feelings and transmute them by seeing them as affecting a part of me and not all of me. How I interpret them is to understand them and their affect (a bit like playing detective)
By embracing all parts of ourselves with love, we call ourself back from many things/parts that pull us outside of ourselves and react from fear, memory etc. Almost like being conducted rather than us being the conductor.
Don't get me wrong after being on a 15 year path I still enter into destructive fear based moments, but they don't last as long now and certainly don't have the catastrophic effects that they once conducted over me.
 So I invite you to enter into a holding space, to place a loving arm around sadness, anger, illness, shortcomings, people that have hurt you, abandoned you or let you down etc
Allowing the light and dark be acknowledged just like we acknowledge the day turning to night. Allowing our vibration to be raised, attuned, heard..... changing it into different vibration/energy to be in new choices every day, noticing old patterns and stories and breathing life into new turnings so we inhabit and arrive at destinations of vibrational wisdom.
 Check with me for times and slots available. Contact me
1 hour costs £40
90mins £60
I am also offering my regular counselling/psychotherapy sessions in person/online Monday to Friday so please do get in touch if you are needing to talk to someone at this time. Working online may feel scary or strange to some of you but I feel it has its own magic and special ingredient for delivering just what is needed.
Working online has allowed me to maintain continuity with clients that work all over the world or live in different lands.
What happens when you book a session?
`I will get in touch with you and work out a time slot
Or you can contact me via my contact details and we can work out a day/time and I will send you bank details to pay for your session in advance.
Once we have established our day/time I will send you over a form to fill in (you can fill as much or as little as you wish), a contract form (just stating our expectations together) and a data protection form (how I hold your data and how I get rid of it when we finish our time together)
About me: I am a fully qualified Psychotheraputic Counsellor working with a Psycho-spiritual modality. I am a registered member of the British Association of Counselling and Psychotherapy (BACP) and adheres to their ethical guidelines in all work that I undertake. Scania is also a transpersonal life coach and Sound Therapist.